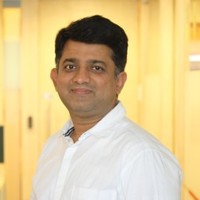 Abhishek Goel
Co-founder, Cactus Communications
http://www.cactusglobal.com
After a chance encounter with a Japanese professor who needed support in editing his research paper, Abhishek co-founded Cactus Communications (CACTUS) in 2002 with a focus on providing English editing services for researchers in Japan. CACTUS has since grown into a global scientific communications company that collaborates with researchers, universities, publishers, societies, and life science organizations to accelerate research publishing and impact. His aim now is to leverage technological innovation and the expertise of a global workforce of over 3000 to further accelerate research publishing globally, make research more accessible for all stakeholders, and help researchers make a greater impact. CACTUS is an international enterprise with offices in Tokyo, Seoul, Shanghai, Beijing, London, Princeton, Mumbai, Bangalore, and Singapore serving customers from over 173 countries. CACTUS has been consistently ranked as a Great Place to Work. (Great Places to Work: http://bit.ly/2oaAUot).