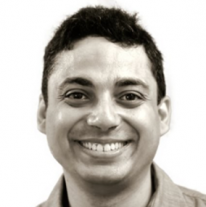 Aseem Mishra
CEO
Prantae Solutions
https://www.prantae.solutions/aboutus
LinkedIn: linkedin.com/in/aseem-mishra-phd-88a872b8
Dr. Aseem Mishra is the Chief Executive Officer (CEO) and co-Founder of Prantae Solutions (https://www.prantae.solutions). Prantae is building key technologies for affordable molecular prognosis since 2015. He is also a part-time Associate Professor in the School of Biotechnology at KIIT, Bhubaneswar, India.
Dr. Mishra obtained his Ph.D. in biotechnology from Jawaharlal Nehru University in 2009. After a series of positions as a senior research fellow and scientist, Dr. Mishra became an Assistant Professor at Utkal University in India in 2015 and initiated his position in the entrepreneurship field by co-founding Prantae Solutions. He recently served as the Chief Technology Officer (CTO) in KIIT Technology Business Incubator in Bhubhaneshwar, India from 2017 to 2019. During this time, he led the setup of specialized and turn-key facilities in KIIT to facilitate high tech research in medical and life-sciences start-ups in India.