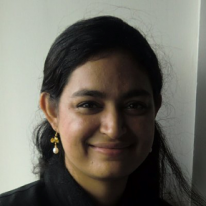 Shreya Ghosh, Ph.D.
Program Manager— Science Communication, IndiaBioscience
linkedin.com/in/shreyaghosh2
Dr. Ghosh is currently the program manager for Science Communication at IndiaBioscience where she creates and edits science news and articles for the website and coordinates various publications and projects. She has over 5 years of experience in science communication and has previously written for BioTechniques, iWonder, and her blog, the Scientific Lens. Dr. Ghosh obtained her Ph.D. in Biology from the Tata Institute of Fundamental Research (TIFR) in 2018.