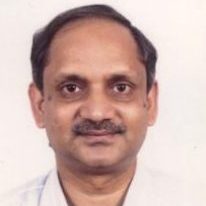 Umesh Varshney, Ph.D.
Chairman, Microbiology and Cell Biology Department, IISc.
Prof. Umesh Varshney is a molecular biologist, academician and the head of a laboratory at the Indian Institute of Science, Bengaluru. He is a J. C. Bose National Fellow of the Department of Science and Technology and is known for his studies on protein synthesis and DNA repair in Escherichia coli and Mycobacterium tuberculosis. An elected fellow of the Indian Academy of Sciences, Indian National Science Academy and the National Academy of Sciences (India), he is also a recipient of the National Bioscience Award for Career Development of the Government of India. The Council of Scientific and Industrial Research, awarded him the Shanti Swarup Bhatnagar Prize for Science and Technology, one of the highest Indian science awards, in 2001, and then in 2014 with the G. N. Ramachandran Gold Medal for Excellence in Biological Sciences & Technology for his contributions to biological sciences.