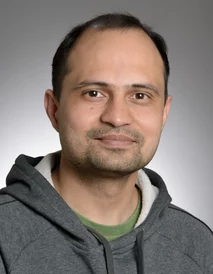 Abhishek Acharya
Graduate Student, Max-Planck-Institute for Interdisciplinary Sciences, Göttingen, Germany
2022 Sci-ROI: Social media, events
2023 Sci-ROI: Job portal, funding database, graphics, Newsletter and Social Media
abhishekacharya.iitr@gmail.com
I am currently a second year Ph.D. student at Max-Planck-Institute for Multidisciplinary Sciences in Göttingen, Germany. I am a biochemist by training and working in the research area of neurobiology. My Ph.D.research focuses on elucidating the structure-function relationships for neurotransmitter transporters. I am a networking enthusiast and love to contribute into various networking and informational outreach activities for students and STEM professionals. I work closely with Indian student associations in Germany and have
experience in organizing international events.
I was inspired by Sci-ROI's mission to help Indian researchers abroad in exploring career opportunities in academic and non-academic sectors in India and helping them find a path to transition back into the Indian ecosystem. I joined the Sci-ROI leadership team in 2022 and look forward to contributing to the social media and outreach activities of Sci-ROI.