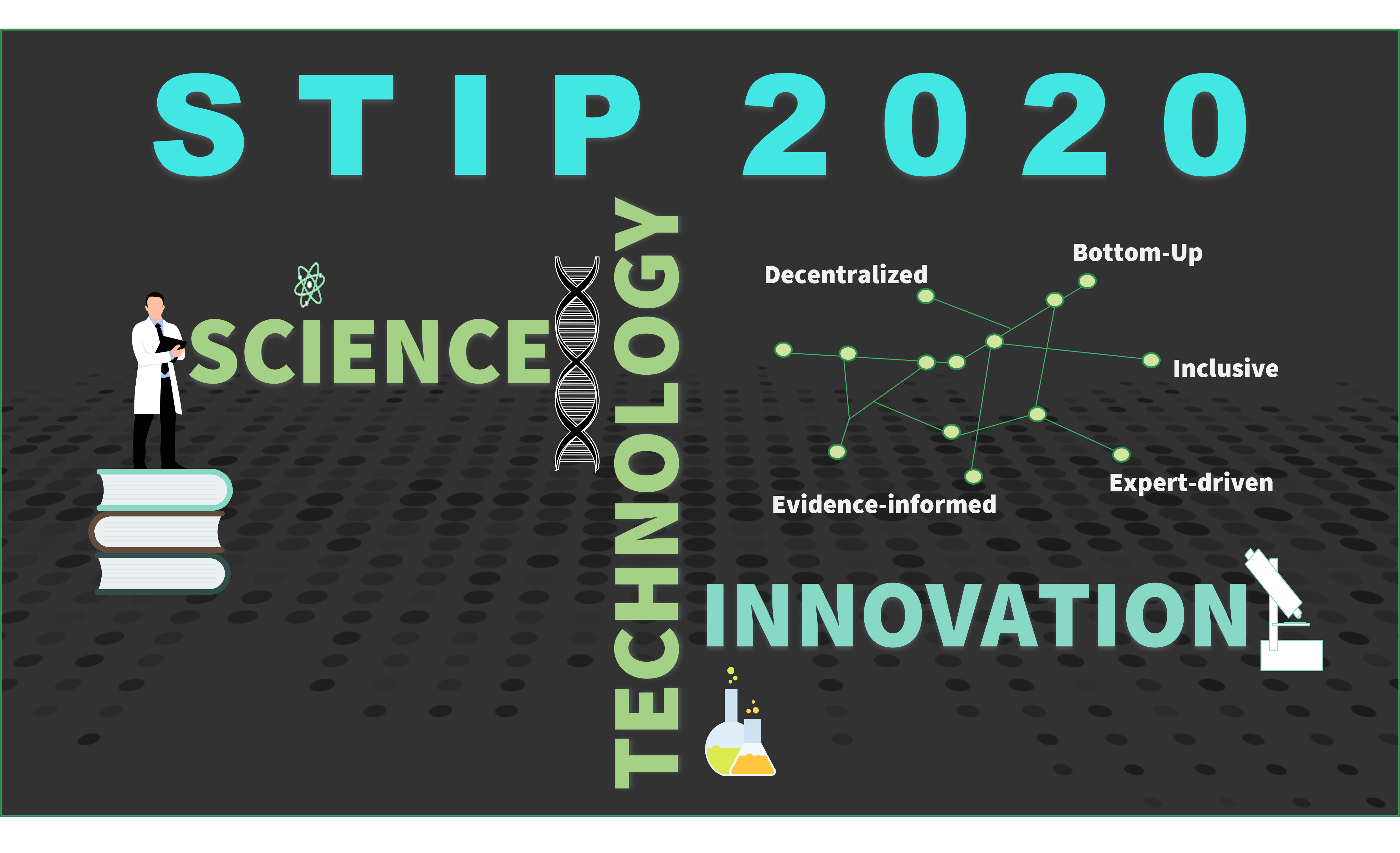 India has realized the impact of science & technology on society and the economic growth of the country. It boasts of being the top exporter of IT services, consulting, and outsourcing.It is ranked third in the world in the number of peer-reviewed science and engineering publications. Its pharma sector is the third largest with fast-expanding contract research sector. It stands among top five nations in space exploration with a human spaceflight mission 'Gaganyaan' planned in 2022. ISRO has successfully launched more than 50 international customer satellites with its powerful Polar Satellite Launch Vehicle (PSLV). However, the global COVID-19 pandemic crisis has led India to review its existing Science, Technology, and Innovation Policy (STIP). This has led to STIP2020 which aims to build a robust Science, Technology, and Innovation ecosystem for an "Atmanirbhar" or self-reliant India. This paves the way for a more sustainable growth including socio-economic development, environmental sustainability, and global competence. It has also promoted various initiatives taken up by the central and state governments like; Make in India, Skill India, Start-up India, Digital India and Swachh Bharat Abhiyaan.
India has come a long way from very first policy formulated in 1958, The Science Policy Resolution, to foster and sustain the "cultivation of science and scientific research in all its aspects". This was followed by the Technology policy statement 1983 which stressed on integrating the national R&D ecosystem with programmes of socio-economic sectors and creation of the national innovation system. About 20yrs later, the Science and Technology Policy 2003 realized the potential of investment required for research and development to truly reap the benefits of Science & Technology. It was The Science, Technology and Innovation Policy (STIP) 2013, which emphasized on 'innovation' when compared to the previous policies on science and technology introduced by the Indian government. This has attracted the private sector and contributed to the development of a potent innovation ecosystem in the country. It was implemented to place India amongst the top 5 global scientific powers. India has participated in major international scientific events such as the Laser Interferometer Gravitational-Wave Observatory (LIGO), and the Large Hadron Collider (LHC — CERN).
The government has set up several incubation centres across the country. Under the Atal Innovation Mission (AIM) of the National Institute for Transforming India (NITI Aayog), Atal Incubation centres have been opened across the country to foster entrepreneurship in primarily technology-based start-ups including diverse areas such as robotics, renewable energy, agritech, life science, health, pharmaceuticals & biotechnology sector among others. These provide dedicated space, infrastructure, access to customized lab space, specialized equipment, and a technical team. Additionally, they also nurture the companies from lab to market providing scale up, business assistance, and market access. AIM grants scale-up support to established incubation centers (EIC) to reinforce and catalyse their performance.

STIP 2020:
The current pandemic crisis has made India and the world rethink its existing strategies and policies in terms of how science and technology can face the unmet challenges for the betterment of the society. To address this, the current Office of Principal Scientific Advisor (PSA) to the Govt. of India and the Dept. of Science and Technology (DST) have jointly formulated the 5th National Science, Technology & Innovation Policy (STIP2020) in 2020 which aims to remodel STIP in terms of its priorities, sectoral focus and global presence. STIP 2020 has been envisioned "to achieve technological self-reliance and position India among the top three scientific superpowers in the decade to come". To transform and strengthen the existing STI ecosystem by decentralization, inclusiveness, bottoms-up management, evidence-informed and being expert-driven. It aspires to increase the full-time equivalent (FTE) researchers, Gross Domestic Expenditure on R&D (GERD) and private sector contribution to the GERD to two-fold every 5 years. It aims to decentralize by ensuring "active participation, shared responsibility and equitable ownership of all stakeholders". It is stipulated for strengthening the indigenous competence and global interconnectedness. It also aims to build a scientific temperament by improving the current education system and inculcating an environment of teaching-and-learning through research. To achieve this, National education policy 2020 (NEP2020) was formulated aligned with the STI policy. This includes internationalization of R&D to promote brain gain and advance research and innovation in the HEIs (Higher education institutes) of the country.

The STIP2020 has outlined four interconnected tracks as part of the process:
Track I – Extended public and expert consultation. This allows to gather opinions of the experts as well as the public at large which can help in shaping up the policy drafting process. This is being achieved by the Science Policy forum through several platforms such as In conversation with, Across the table, Policy compass, Open letter, Thoughts for India, Ideathon.
Track II – 21 Thematic Groups. This consists of expert stakeholders to provide evidence-informed recommendations into policy drafting.
Track III – Ministerial and state consultation. To ensure the state and national STI policies are in synergy.
Track IV – Apex Level Multi-Stakeholder Engagement. This brings together representatives from governments, academia, industry, and civil society organizations influencing at national as well as global levels.
As part of the Indian diaspora residing abroad, the SCI-ROI team also contributed to the STIP 2020 formulation process by providing a 12-point recommendation report to DST. Abiding by its 'return on investment' motto, SCI-ROI is committed to facilitating smooth transition and integration of the early-career STEM professionals working around the globe into the Indian scientific community. In partnership with STIP 2020 Secretariat and the Science Policy Forum, Sci-ROI conducted a survey (150+participants) to identify the challenges faced during transition and collected data from the field. The Sci-ROI team processed and analysed the data identifying various problems faced by young professionals such as the opaque recruitment process, lack of infrastructure, and grant utilization. It also provided potential solutions to the identified challenges to help create a more inclusive, transparent, and welcoming scientific ecosystem.
The innovation boom in India is also evident by how swiftly the Indian scientific community responded to the COVID-19 pandemic crisis. The Indigenisation of Diagnostics (InDx) program was launched at C-CAMP (Centre for Cellular & Molecular Platforms), Bangalore promoting the 'Make in India' drive supported by STIP2020. It is aimed at producing large capacity COVID-19 diagnostic kits with components acquired from local suppliers instead of importing from abroad. India's first ICMR approved rapid antigen self-test kit was introduced by Mylab which allowed people to test for the disease from the comfort of their homes. Another diagnostic kit based on the latest technology of CRISPR/Cas system was developed by the Institute of Genomics and Integrative Biology (CSIR-IGIB) named FELUDA (FNCas9 Editor Limited Uniform Detection Assay). It has been taken up by the TATA group for scaleup and has now received approval for the commercial launch by the Drugs Controller General of India. To meet its vaccination demands, the world looked up to the Serum Institute of India, the world's largest vaccine manufacturer. It has produced Astrazeneca's Covishield vaccine crossing 1 billion doses. India's vaccination drive was fuelled by its indigenous candidate Covaxin developed by Bharat Biotech. The homegrown Biotech giant Biocon also launched its repurposed drug Itolizumab to treat cytokine release syndrome in Covid-19 patients.
Even though India has begun to work towards self-reliance, for further successful execution of the STIP 2020, there is an inevitable need for setting up an institutional mechanism networking different sectors in an efficient manner. For example, to inculcate good research environment at small and state-level universities, collaborations between them and well-established institutes like CSIR labs should be implemented. A focus should be made on funding R&D activities and ensuring the grant utilization needs are met in time. And the young professionals are not discouraged by lack of infrastructure and unavailability of funds. An online portal can be availed to the students looking for better research opportunities. The central and state governments should work in unison to monitor the implementation of STIP in real time. The timeline of the policy goals can be segregated into short term and long-term goals to streamline the policy implementation process. Afterall, the favourable outcome of STIP 2020 can be achieved only when it is executed efficiently.
* The thoughts mentioned and discussed in the blog are of the blogger, and does not reflect the opinions of Sci-ROI team.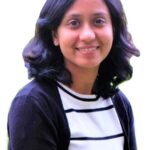 Blog by
Richa Khanduri
In vitro specialist
Aurigene, India
Edited by
Rohit Vaidya
PhD Student | University of Illinois Urbana-Champaign, USA
Avijit Banik
Associate Professor | GITAM University, India