REGISTRATION FOR SCI-ROI RECRUITMENT DRIVE IS NOW CLOSED.
Do you have questions on what the recruitment drive entails? Want to apply but not sure where to start?
Here is a short video demonstrating all the details about the process and timeline.
Sci-ROI also conducted an informal Q&A session where organizers explained the process in details and answered questions from attendees. Please click here to access the recording.
---
Due to the hardships caused by the pandemic, we have decided to relax our guidelines regarding candidates who are currently in India for the current recruitment drive.
If you satisfy ALL the 3 criteria- (1) You have been abroad for your PhD, postdoc or as a visiting scholar; (2) You returned back to India on or after March 1, 2020; and (3) You currently don't hold any position in India; please send your CV and a screenshot/scanned copy of your flight ticket/visa with the stamp for date of entry in India to research.ops.india@gmail.com
We will go through the documents and confirm your eligibility to register for the recruitment drive.
---
Sci-ROI's platform has enabled connections between reputable Indian institutions (IITs, IISERs, National Research Institutes, private educational institutions, start-ups and companies) and well-qualified researchers and professionals from outside academic institutions.
Sci-ROI recruitment drive 2020: 570 applications from 130 candidates -> 170 interviews -> 53 2nd interviews -> 13 offer letters (till now). More details can be found here.
This year we invite you to join our virtual recruitment drive to explore professional opportunities at eminent institutes in India and to engage in 1-on-1 interviews with their recruiting team.
List of Participating Employers for Recruitment Drive 2021 (being updated regularly)
IIT-Gandhinagar
Ashoka University
GITAM (Deemed to be University)

[See their informational webinar on open positions here]
Ahmedabad University
Indraprastha Institute of Information Technology (IIIT), Delhi
UPES Dehradun
Amrita Vishwa Vidyapeetham
Plaksha University
IIT-Roorkee (Chemical Engg. Department)
Cactus Communications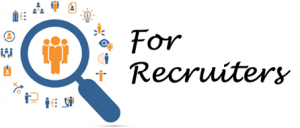 Sci-ROI Recruitment Drive 2020